Chisholm Animation Screening Event
26 May 2022
The Hospo Drinking Cultures Animation Screening Event was held at the Chisholm Institute, Dandenong campus, and was a catalyst to the implementation of animations in hospitality training. The event included a screening of the animated documentaries and a moderated panel, bringing together key voices and perspectives to discuss how we can effectively cultivate worker wellbeing and positive changes in the way alcohol is thought about and used within the hospitality sector.
The event was MC'd by Dr Ben Allitt, the Dean of the Higher Education College at Chisholm Institute. Speakers included Creative Director Isobel Knowles, Chisholm Hospitality Manager Carmel Cammarano, Research Lead Michael Savic, and the founder of Mental Health Safety Net Mick Simmons.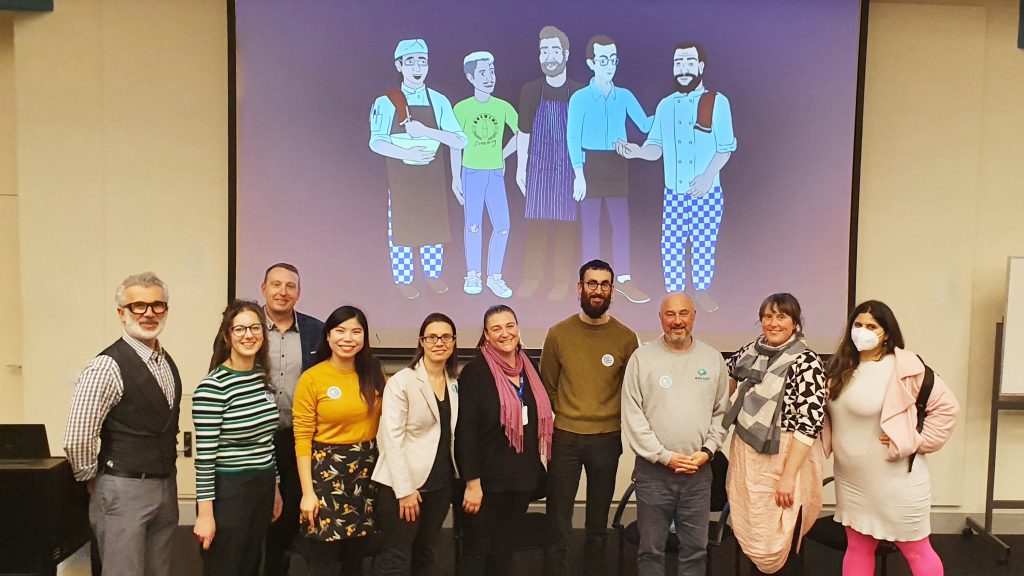 Hospo Drinking Cultures team from Monash University, Chisholm Institute and Isobel Knowles' creative team. L-R: Fahad Hanna, Peta Stragalinos, Ben Allitt, Tina Lam, Kellie Rudlin, Carmel Cammarano, Michael Savic, Mick Simmons, Isobel Knowles, and Juliet Rowe.
---
Monash Addiction Research Centre Symposium – Presentation
19 May 2022
Dr Michael Savic presented at the Monash Addiction Research Centre Symposium to an audience of 120 attendees from the 30 Monash University departments who work in addition-related research, as well as other government and community organisations.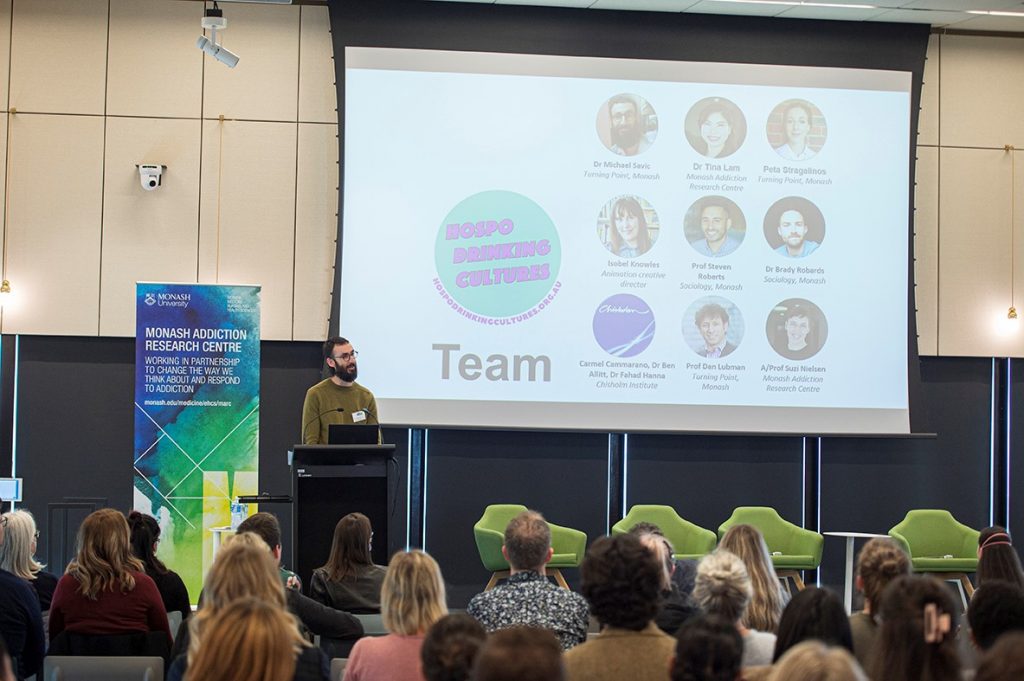 ---
Talking Point – Webinar
27 April 2022
Dr Michael Savic hosted a webinar with Turning Point's Talking Point, a free online lecture series to over 175 attendees who live-streamed the presentation.
---
Southern FM – Interview
21 March 2022
Dr Tina Lam was interviewed about the campaign on 88.3 Southern FM, a community radio station for the south, south-eastern and bayside suburbs of Melbourne.
Listen to the interview here.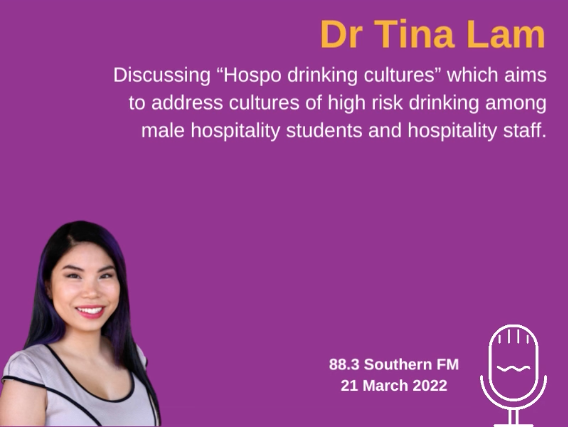 ---
Counselling Online – Blog
17 March 2022
Counselling Online posted an informative and approachable blog on their website on the topic of drinking in the hospitality industry. Counselling Online is one of the sources listed in the support section of the project website.
---
Media Release
17 March 2022
A media release was issued via Medianet on Thursday, 17 March and was picked up by independent, online media platforms.